THESE OYSTERS ARE SUBLIME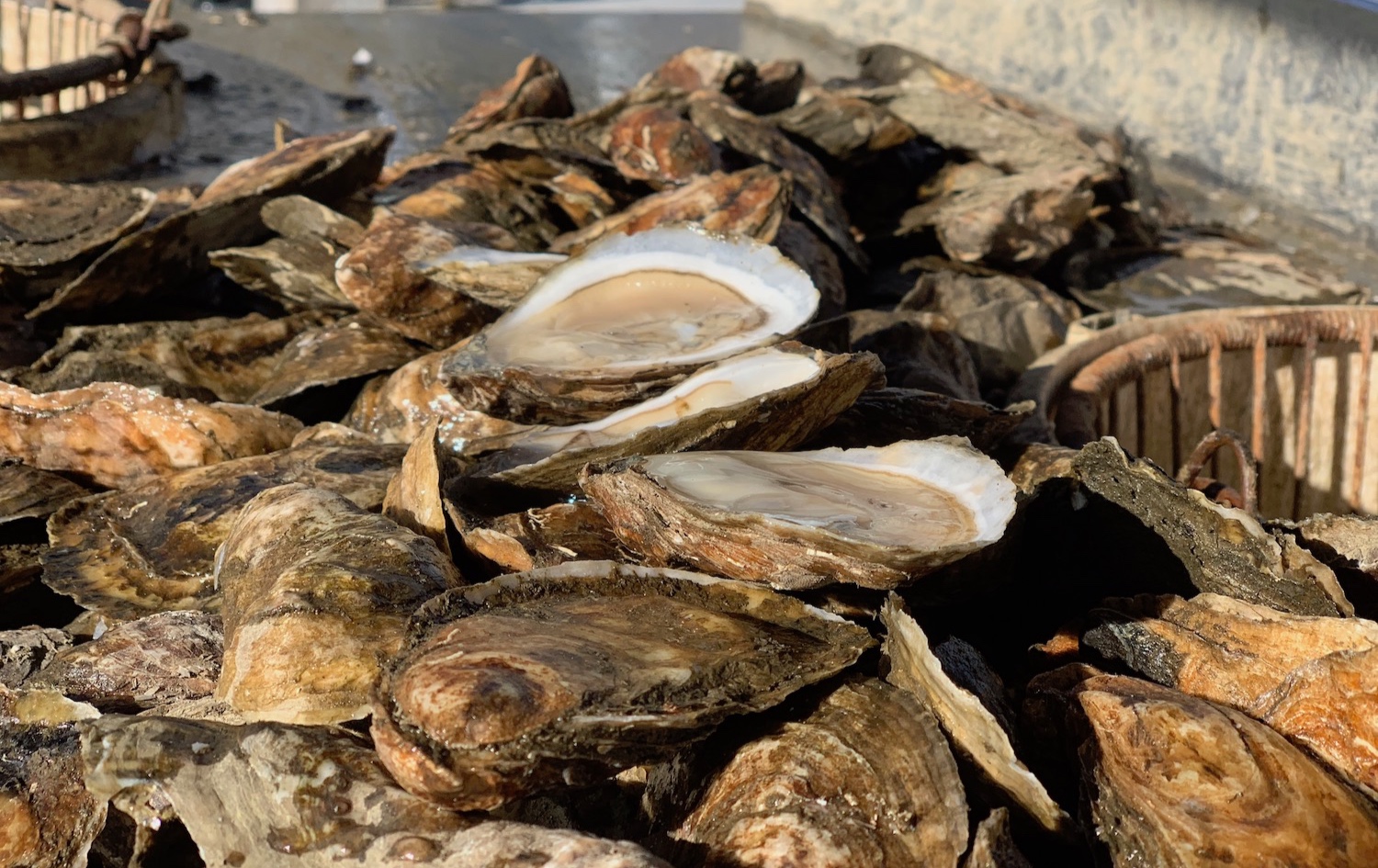 Balanced by salt and sweet . . . Our farm is at the mouth of the Herring River where there is plenty of rich phytoplankton and a clean, sandy bottom. Cold water and huge tides make these Oysters firm and sweet with a super clean finish.
OYSTERS SHIPPED TO YOUR HOME
We will begin shipping from Wellfleet to your home in the Fall of 2019. Sign up with your email address to receive news and updates.
BABY OYSTERS
WE GET SEED IN THE SPRING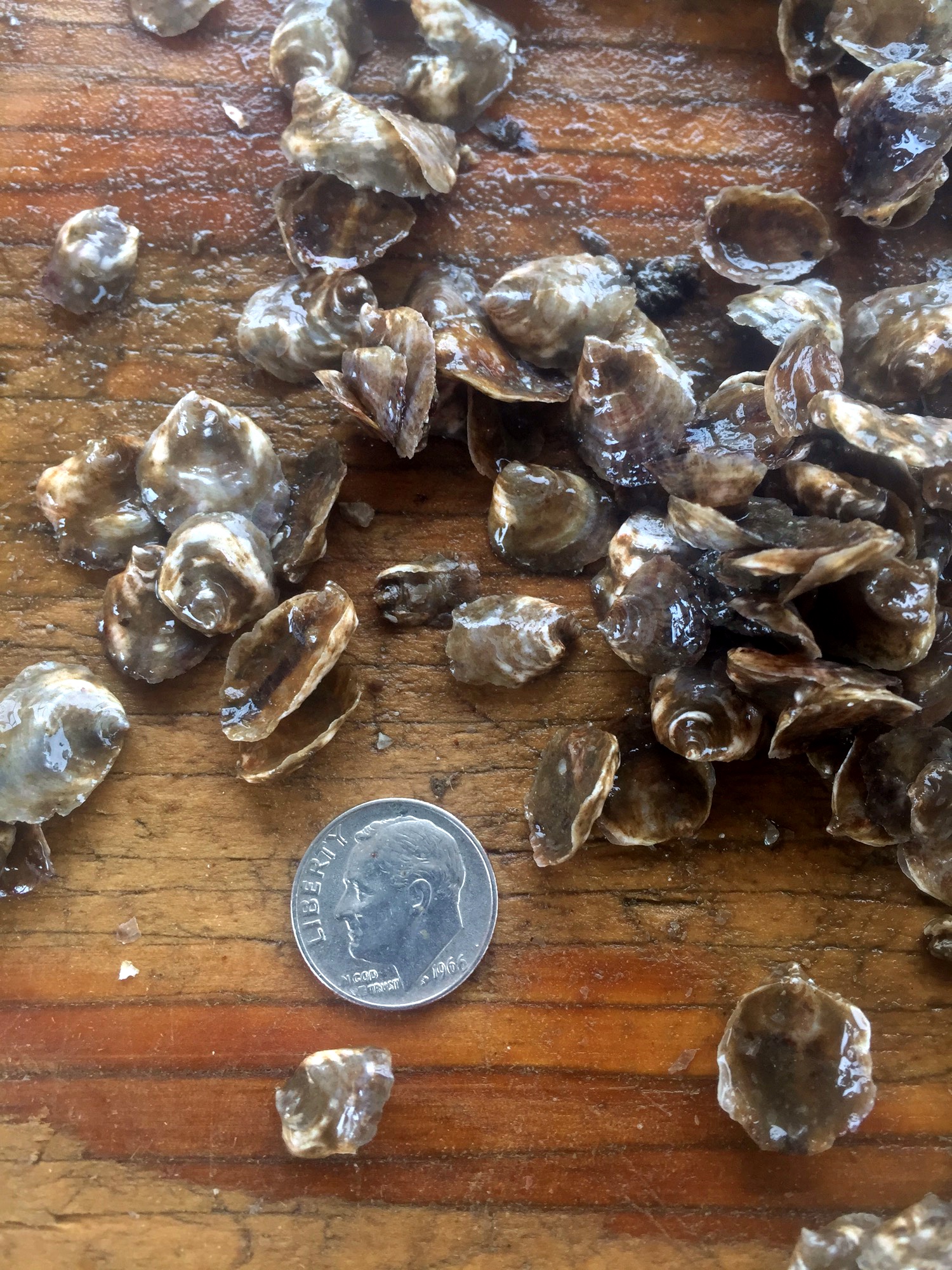 30,000 OYSTERS
SCOOP THEM INTO GROW BAGS
LOADED BOAT
GROW BAGS FULL OF SEED READY TO HIT THE WATER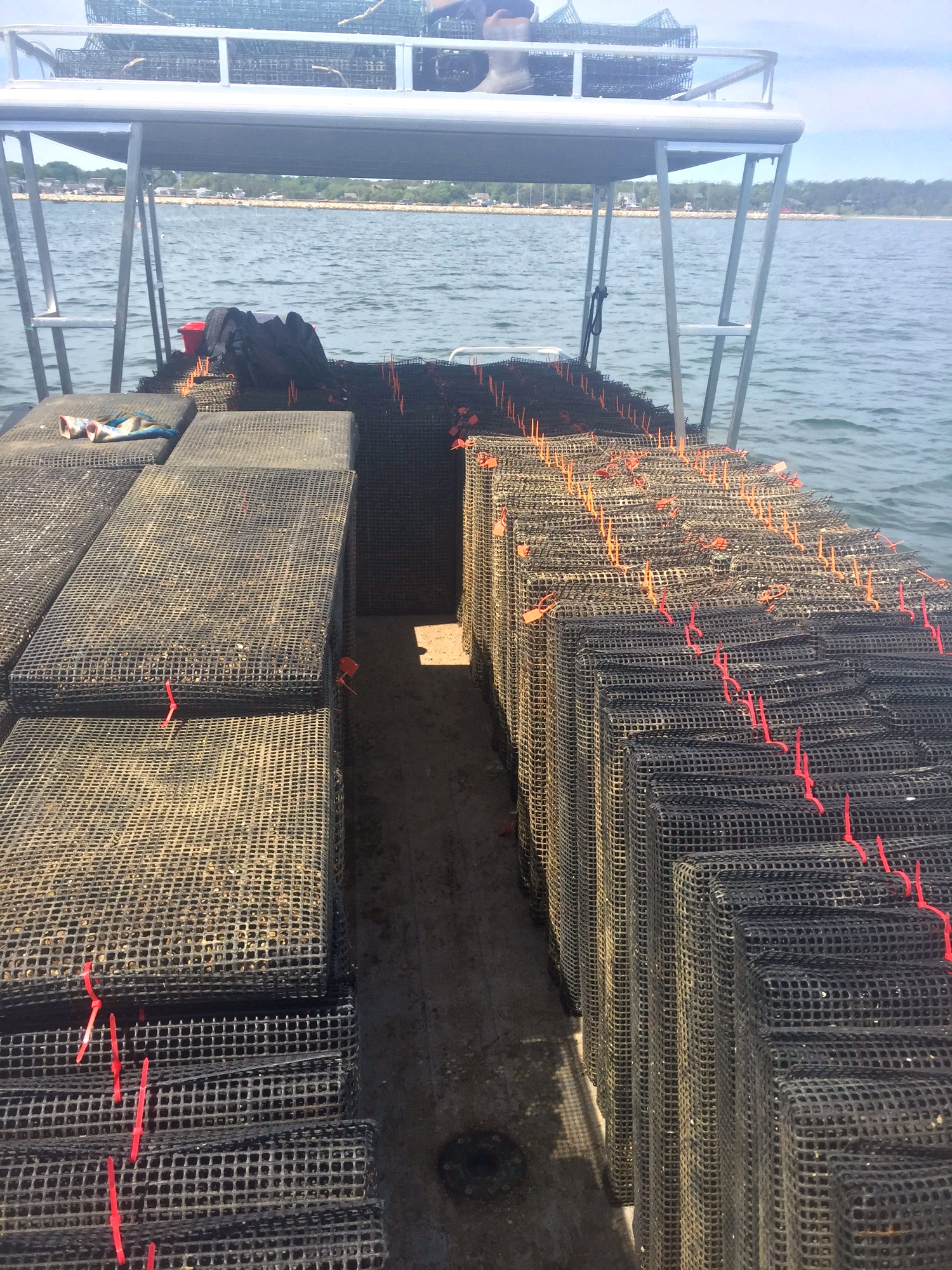 Rows and Rows
Grow bags in place on the Ranch.
SORT AND SIZE
They grow fast! We sort and size them every couple of months and put them back on the Ranch.
AFTER 2 YEARS
The final cull, then into cages for a quick rinse.
LAST CALL
Pre-market cages about to go overboard for one last drink.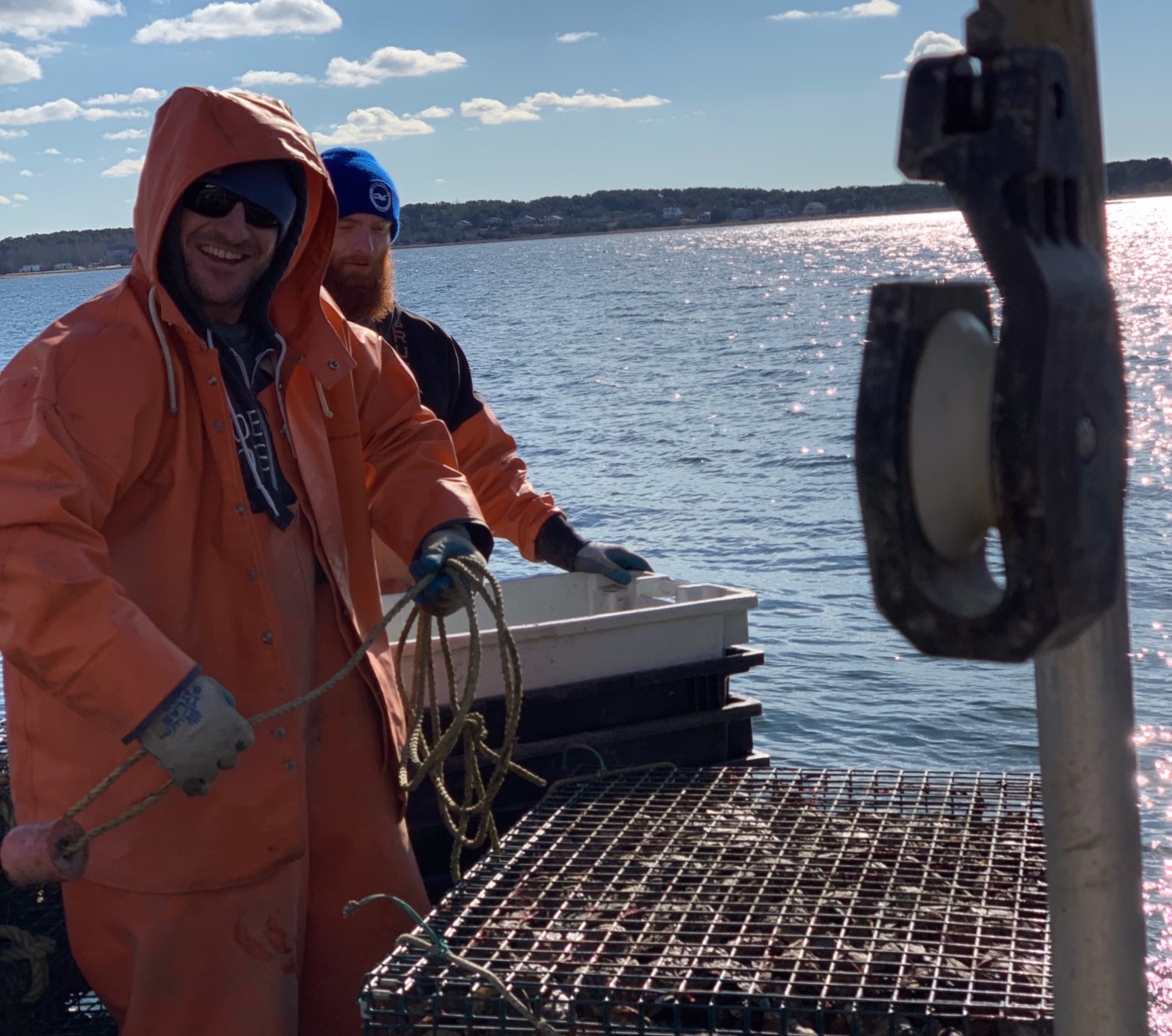 READY FOR MARKET
These oysters just came out of the water. They will be on the delivery truck in less than an hour.
HAZY DAY
Into totes and headed for the dock to meet the truck.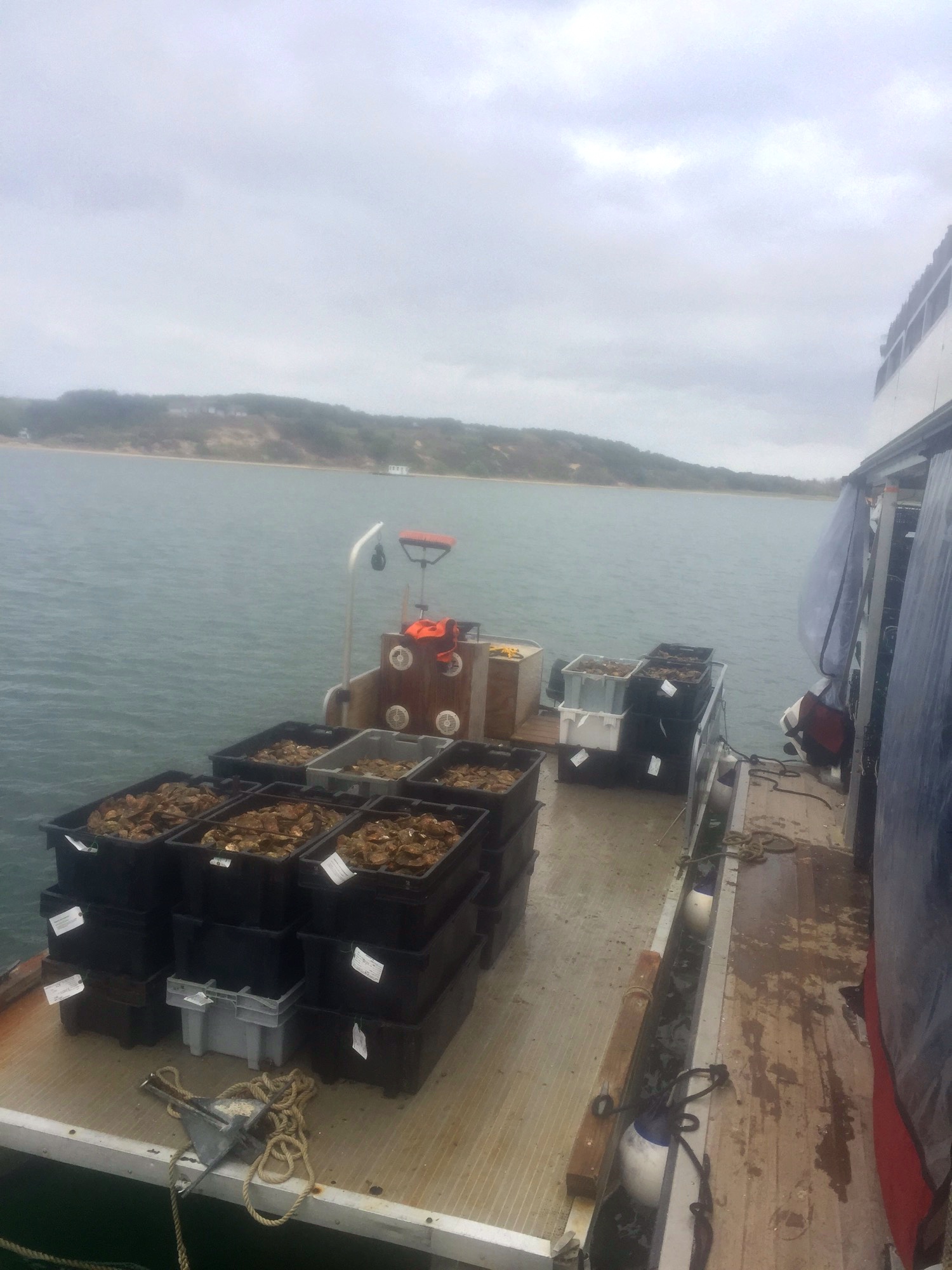 ONE LAST LOOK
Some beauties going to market.
SAY GOODBYE
Another day, another delivery.
LUNCH ON THE PIER
A CLEAN SHUCK
The one and only Wellfleet Oyster!