Wellfleet Harbor is a special place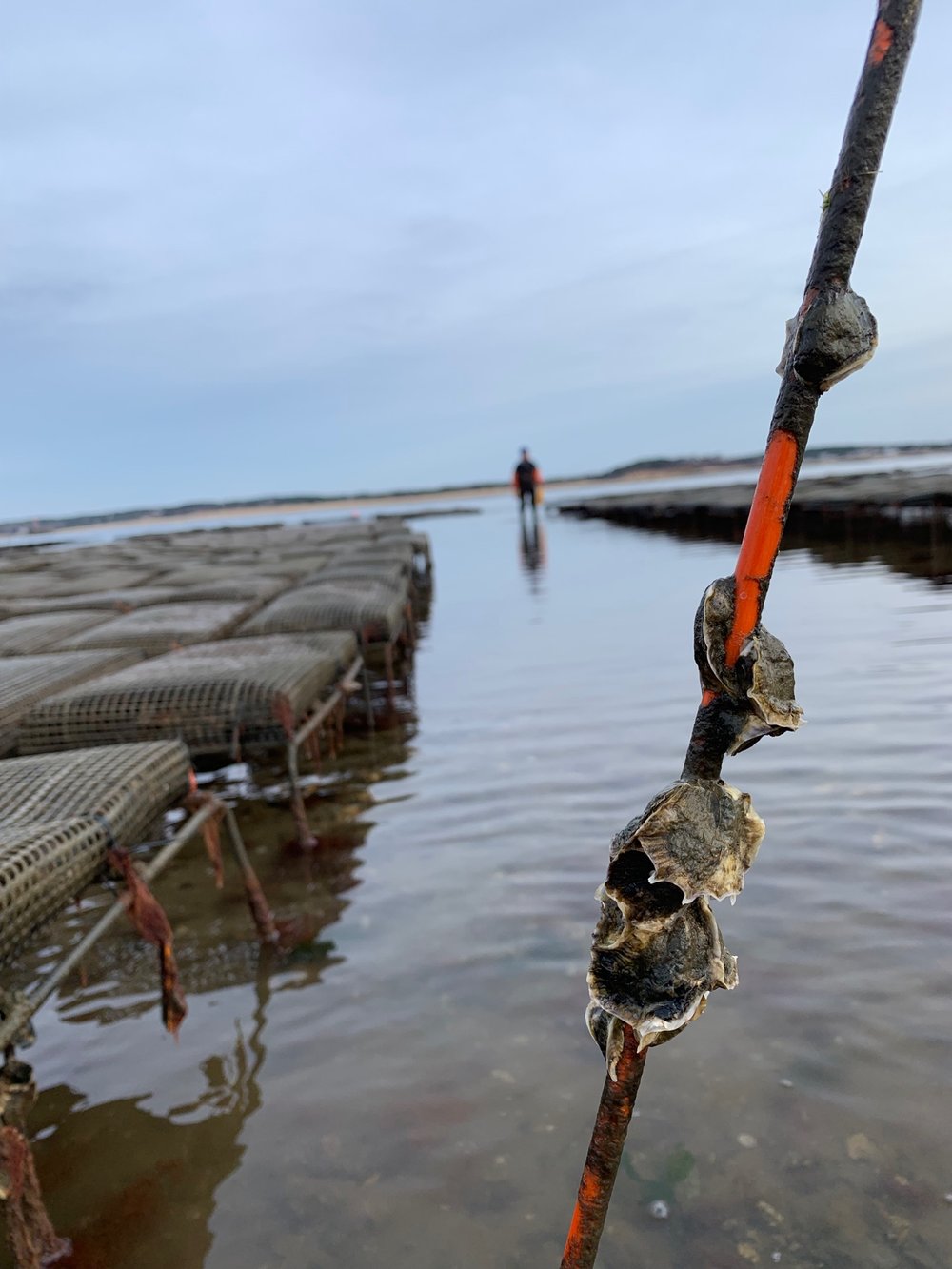 We're super proud to live and work here in our hometown and bring Wellfleet Oysters to the world.
WAYNE AT THE HELM
Headed Out
Leaving from Wellfleet pier, out towards Great Island.
Pull!
We pull the small boats by hand when it gets shallow on The Ranch.
Loading bags
Danny lifting bags onto The Admiral - then The Admiral offloads at our work boat, Big Baby.
WELLFLEET HARBOR
Looking out from our farm to Great Island.
Take a Peek
Happy Oysters in Grow Bags.
CLEAR FOR LANDING
Approaching Big Baby. She's 40ft long with a 20ft beam, an upper deck and plenty of work space.
Bags, bags, bags
Getting Ready for The Cull.
Cages
Fill pre-market cages with Wellfleet Oysters.
JACOB DALBY
YEAH BABY!
WALKING THE RANCH
Jake and Justin's cousin Evan on patrol. The Ranch is two acres in Wellfleet Harbor.
FARM TOURS
Come check it out. All the Oysters you can eat! Join our mailing list and we'll let you know about opportunities to come out on the water with us.